First up, the ladies!
I am somewhat peeved, or maybe just disappointed, that I've read disparaging remarks in response to Kerber's ascent to WTA #1. She is the Oz champ, Wimby finalist, and now also the USOpen champ. Yes, she plays more than Serena, but is Kerber to blame for that? Maybe the #1 should be the one willing to go out and test fitness and put up consistent results over the entire season, and not just some handpicked big ones. On the other hand, when you've been playing as long as Serena and as dominant as her, I could see why she would not want to play all the tournaments. But it comes at a price, and now we have a new, and IMO well deserved, #1 player. Congrats Angie!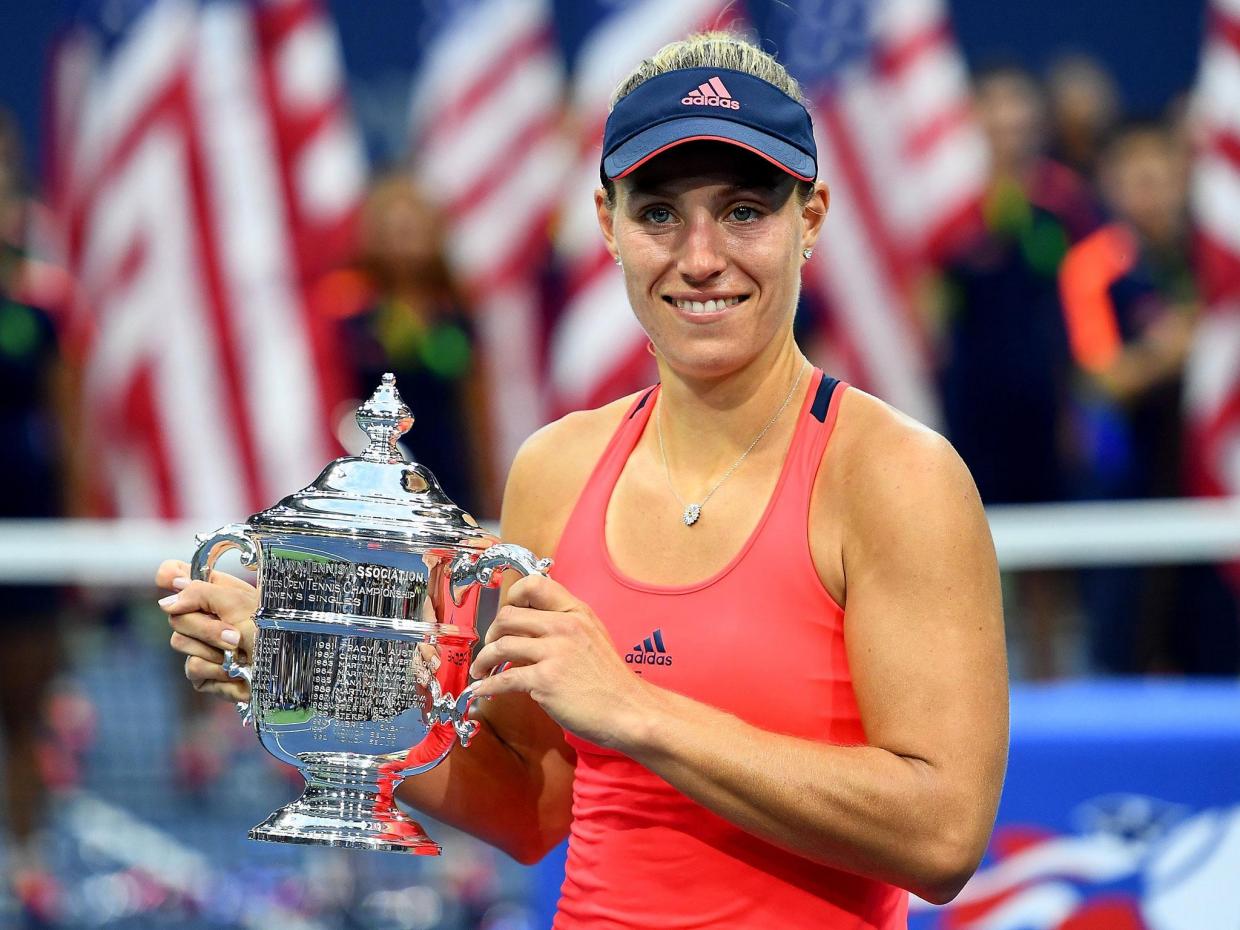 And she did it against a very tough, upcoming, and *impressive* player! This tournament has been the first time I've really paid attention to Pliskova. It is very easy to label her a baseline basher who will make a lot of great shots but also a lot of errors, but she proved herself to be much, much more. Of special note are her hands around net...she was very willing to come forward and when she did, displayed very good feel. Sure she's never going to have the defensive skills and movement of a Kerber or Halep, but she's got the goods and weapons to be at the top of the game. Mentally she more than proved herself in her matches against Venus and Serena (when the crowd was so against her) as well as the final. I'm excited! Let's hope she continues this and we don't see a 'sophomore slump' next year. (not that this year is over, but y'all know what I mean)
The men's final just wrapped up, but before that was a very fun, competitive women's dubs final, with Safarova/Mattek-Sands coming back from the literal edge of defeat to snatch the title away from French duo Mladenovic/Garcia. The French duo did themselves in, IMO, with the lack of response and fight after the Mattek-Sands woke up and got her team back in the match with aggressive net play. The absolute delight on the faces of Lucie and Bethanie after their win was almost as awesome as Bethanie's socks. Almost.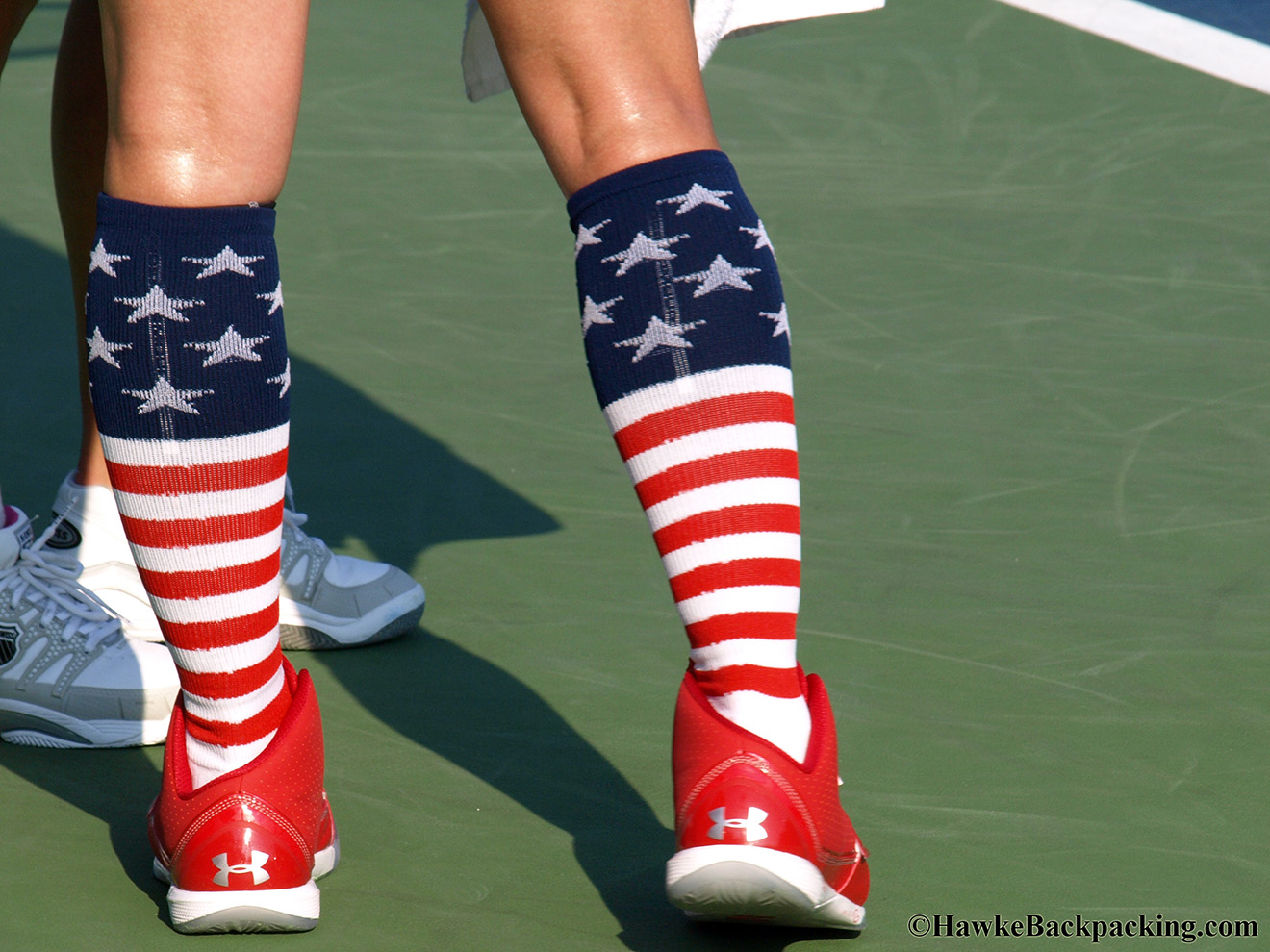 And the men! Whew! One almost had to think, what with Nole's string of retirements along the way to the final, that he would be the fresher. But the lack of matches costs a player too, because a player needs those matches to test themselves and build up confidence. Much was made over commentary about how negative Nole's body language was, and how Stan had the crowd, and that was most definitely the case at the beginning of the match. But the crowd also cheers for whoever they need to in order to see more tennis! And at the end they were pretty even behind the two battling for the title.
Stan's win was well deserved, and his aggressive play and fight just wore Nole down, possibly literally wearing away the very skin from his toes! It was an exciting match, but always hard to see the disappointment on the 'loser's' face at the end, especially after such a battle. Evidently it was 143 to 144 points in the end. So Stan won the big points at the right time. Ahhh tennis, such a fickle game!
Hopefully all this tennis watching will bleed itself into my game somehow...personally I have 40+ Mid-Atlantic sectionals, 7.5 VA combo, and then the big one...18+ Nationals on the calendar. Combo might get nixed though, even though its a favorite tournament in one of my favorite locations, due to not being able to take that FRI off of work and also having to work until 11:30...won't be driving down to VA Beach after work like I had originally hoped! We shall see!